MINERS DEN AUSTRALIA EVENTS
Miners Den Australia attend a number of Outdoor Camping and Leisure Expos throughout the year.
Its a great chance to come by and see the range of Minelab Metal Detectors as well as to try your hand at Metal Detecting.
Our expert staff are sure to guide you in the right direction to get you set up for your next treasure hunting or gold prospecting adventure.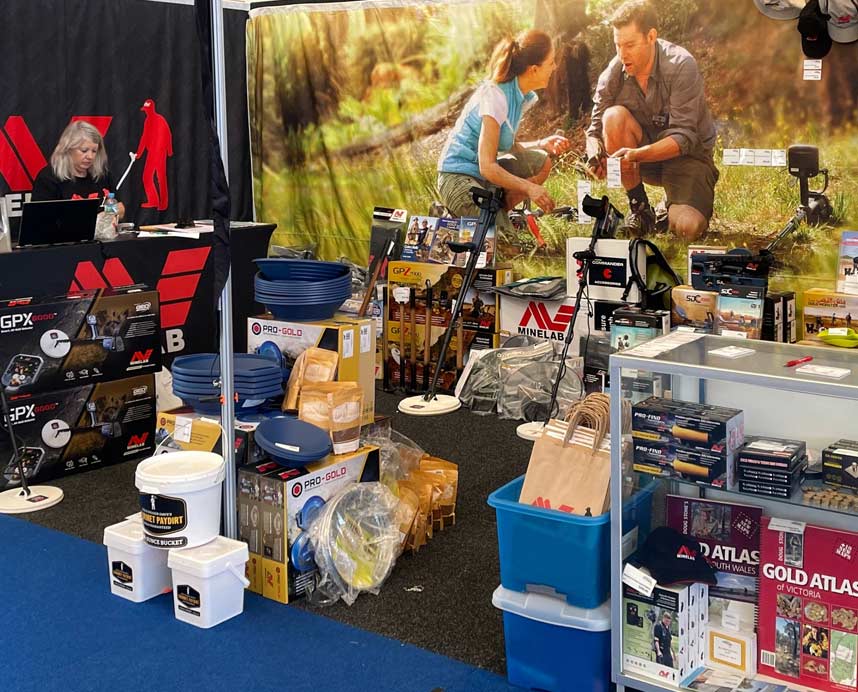 ADELAIDE CARAVAN & CAMPING SHOW
Adelaide Showgrounds | Wednesday 27th - Sunday 31st July
The team from Miners Den Australia will be attending the Adelaide Caravan & Camping Show. See and learn more about the great range of Minelab Metal Detectors.
Location: Adelaide Showgrounds
Dates: Wednesday 27th – Sunday 31st July
Time: 10.00am – 5.00pm
Tickets: Adults $19 / Concession $16 / Kids 16 and Under Free